Fourth CJS Competition: The Winners
The composition competition of the Cologne-Jazz-Supporters e.V. (CJS) for jazz musicians from NRW has again received an overwhelming response in its fourth year. The prize winners have now been announced.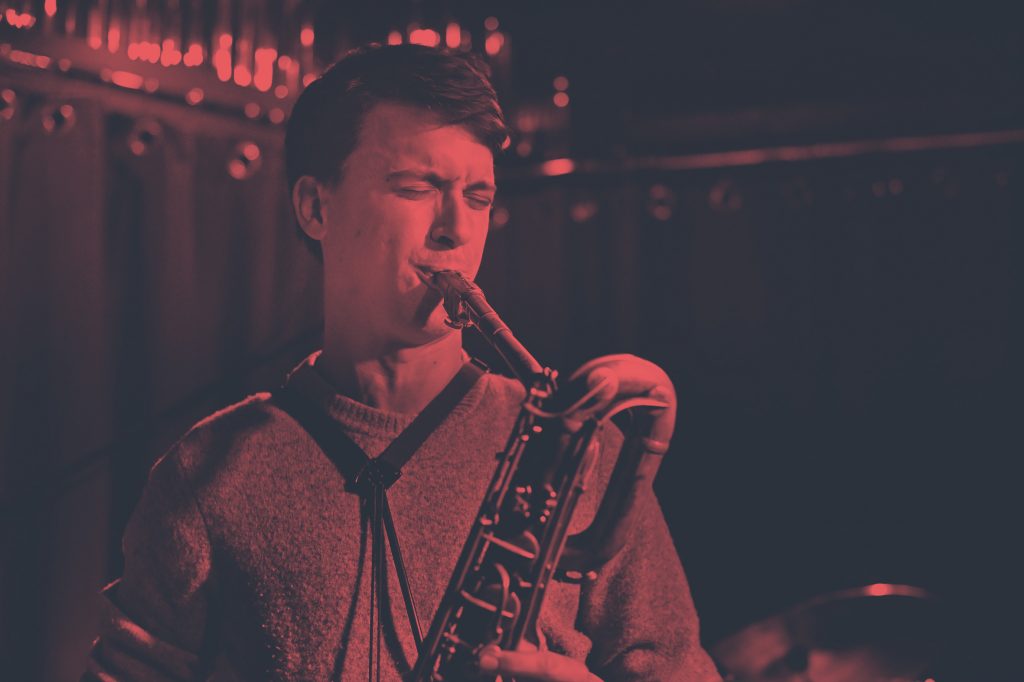 ---
Awards for jazz composers
The Cologne Jazz Supporters e.V. (CJS) have announced the winners of their 2023 composition competition for jazz musicians from NRW.
First place goes to the piece "Nine to Five" by Ole Sinell. The Cologne-based saxophonist has been a member of the Bundeswehr Big Band since his involvement in the Bundesjazzorchester (BuJazzO), and recently became the leader of the newly created Jazzorama Big Band. Sinell has already worked as an arranger for the HR Big Band, the SWR Big Band and the Bundesjazzorchester.
The composition "Sailor Embarking" by Ursula Wienken is in second place. The young German-Polish bassist studies at the Cologne Academy of Music and already won the 2021 Art Promotion Prize of her hometown Neuss as a composer. As bandleader she leads her "URS Quartet" and her new fusion quintet. She is currently a member of the BuJazzO.
Leon Hattori wins third prize with his piece "Euphoria," which he dedicated to the late American drummer Ralph Peterson. The German-Japanese pianist was a member of the BuJazzO and studies at the Musikhochschule Köln. He plays in many bands and leads his own quintet.
The competition offers cash prizes of € 1,500, € 1,000 and € 500 plus performances at the Cologne jazz club King Georg. The three-member jury with Martin Sasse (chairman) and the winners of previous years Charlotte Illinger and Sebastian Gahler judged blindly, i.e. without knowing the names of the composers.
CJS chairman and operator of the King Georg Dr. Jochen Axer: "Even after the Corona period, a gratifying number of musicians have again participated with impressive compositions. This is of course great and in the spirit of the CJS as a non-profit association and the Jazz Club for the promotion of jazz in Cologne and the surrounding area. We will again invite many participants of the competition to concerts at the King Georg."
CJS board member Hans-Bernd Kittlaus: "For the first time this year, we are giving participants the opportunity to exchange ideas about their submitted compositions on a voluntary basis. This has been well received."
The award ceremony will take place at the King Georg Jazz Club with an audience and will be livestreamed. The date will be announced shortly.
www.cologne-jazz-supporters.de
Photography: Gerhard Richter