Strokes of fate and hits, hits, hits
On the occasion of the concert of the Tribute to Cole Porter Band with Klara Schwabe, Till Marschewski, Marcus Demel, Dominik Meyer and Sarah Mysegaes: The story of a not always happy life full of immortal songs.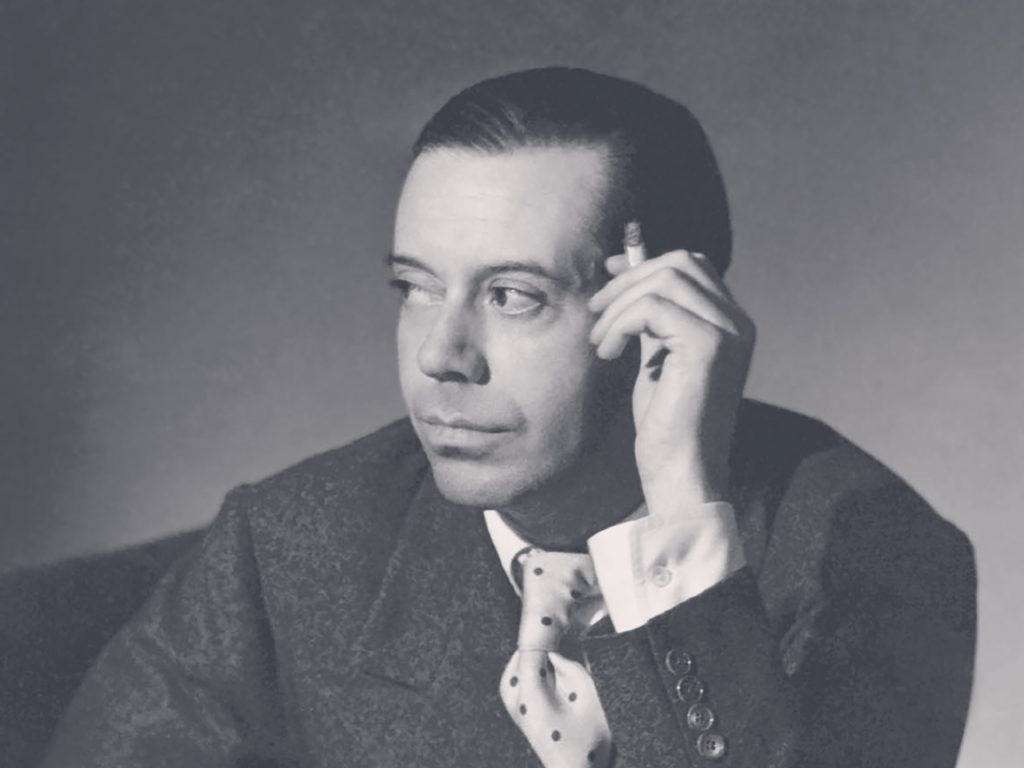 When Klara Schwabe, Till Marschewski, Marcus Demel, Dominik Meyer and Sarah Mysegaes pay tribute to American songwriter Cole Porter on Wednesday, September 28 , you can look forward to wonderful, upbeat pieces from the classic American Songbook. Porter takes a prominent role because his personal resume and professional career diverge widely.
Porter was born in 1891 in Peru, Indiana, USA, into wealthy circumstances. There he learned to play the violin at the age of six, and the piano from the age of eight. As early as 1900, just in time for the turn of the century and his ninth birthday, he worked on his first own pieces.
Europe as a new home
At 14, it's off to an academy in Massachusetts, at 18 to Yale University in New Haven, Connecticut, again four years later to Harvard. According to his family's will, he was to become a lawyer, but he himself preferred music, dropped out of law school and soon studied composition. However, his studies were abruptly interrupted by the First World War: a momentous decision took him to the French front. But unlike his peers, for whom wounding or even death awaited, for him it was Paris and its cultural life that changed him permanently. He remained in Europe after the end of the war, tossing and turning his evenings and nights, and met his future wife, Linda Thomas.
Crutches as constant companions
After a tidy inheritance, he was well provided for anyway. This gave him enough time to get one, two, three, four feet in the door, first in Europe and then again in the USA. From then on he wrote for groups, big bands, theater, musicals. The friendship with Irving Berlin was the door opener, if it ever took longer. But the name Porter had long had its own luster. Glory was not only to await in the performance arts; film, which had just acquired soundtracks, became another playing field.
For Hollywood, Porter composed, among other things, the immortal classic "Anything Goes."
A year after the success of "Anything Goes," Porter's life would change forever – not for the better. After a fulminant riding accident his legs are badly injured; the doctors want to amputate, Porter refuses the measure: he did not want to give up playing the piano. The conservative treatment method did not cost him his life, but his strength was never to return – despite several operations. Crutches and a wheelchair became constant companions.
A musical as a huge success
He still had plenty in his quiver: after the horrors of World War II, American society is intent on hedonism and drifting away. The Broadway musical "Kiss Me, Kate" is taking the country by storm. Music and lyrics by Cole Porter, of course.
Five years later, the next stroke of fate: his mother died in 1952; less than 20 months later, his wife Linda also died. The two women had been the great trusted figures of his life, although at the same time he made comparably little secret of his homosexuality. After that, Porter was a broken man.
Artistic footprints like craters
The situation around his legs changed abruptly, the amputation could no longer be prevented. After years of agony, he died in Santa Monica in 1964. His legacy, his musical one, nevertheless cannot be erased from America's history. His footprints deep craters full of songs, hits, popular songs. "Night and Day" and "Cheek to Cheek" are two of the most famous songs of the 20th century. Standard repertoire for all crooners and entertainers; for Juilliard School aspirants as well as Frank Sinatra and Dean Martin.
Text: Lars Fleischmann