The composer and saxophonist plays jazz with a lot of funk and soul and develops a drive that brings together big-city, upbeat and evening moods.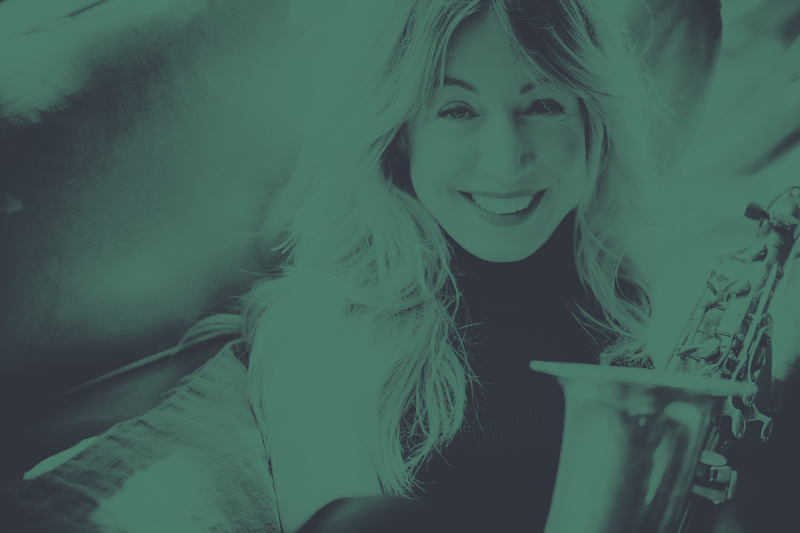 Even under optimal conditions, it takes a full nine hours to get from Wolfratshausen to Hamburg. For Stephanie Lottermoser, who was born in 1983 in a small Bavarian town south of Munich, it took a little longer before she was drawn to the Hanseatic city on the Elbe in 2018.
Before that, there were piano and singing lessons as a child, and later the switch to the saxophone and the big band line-up in school days. Soon the tranquil town of Wolfratshausen, known above all for having exploded in 1734 after being struck by lightning, was to become too small and Lottermoser went to study in Munich. From then on she studied cultural studies at the Ludwig-Maximilians-University in Munich, as well as music at the University of Music and Theatre. The additional education in the humanities also sets her apart from some of her colleagues, and Lottermoser is considered one of the most reflective musicians on the German jazz scene – as she regularly demonstrates in the podcast "Jazz Moves Schnack" together with jazz journalist Jan Paersch, among other things. Lottermoser's view is an analytical one, one that nevertheless also includes extra-musical references and thus presents exciting perspectives and points of view.
This can also be seen in her own music, which she now presents to a wider audience since 2008 and the formation of her band "Resonance". Lottermoser's jazz playing is clearly influenced by funk and soul, but remains clearly rooted in the field of (groove) jazz.
As precise and meticulous as their view of music is, as lively, entertaining and danceable are their own compositions at the same time. Just on their last longplayer "Hamburg" (ihr upcoming "In-Dependence" will be released on Nov. 21. presented at the King George) one could convince oneself of how skillfully and skilfully Lottermoser composes: In long movements and in elegant solos she sails here through different genre, crosses quite sometimes poppier ways and then gets back again and again via a thorough consolidation. On this breathtaking "harbor tour" we are invited as listeners, sail across the halfway tamed sea, let ourselves be carried along and moved by a few waves and come ashore dry-footed again in Altona.
Grandiose support comes from their crew: Maik Schott (keyboards), Robert Schulenburg (bass) and Tobias Held (drums), who together with Lottermoser keep the pieces on course. Thereby, daring turning maneuvers are definitely possible, but just not used as a standard effect. In her music, the Hamburg-born artist manages the feat that even Stevie Wonder succeeds in in his musical field: the straightness of her own sound makes it possible to incorporate decorative elements again and again without seeming kitschy or even volatile.
Quite the opposite: Stephanie Lottermoser always presents herself as a nimble saxophonist and composer who can bring together big-city, up-and-coming, and evening moods – and everything seems to be cast from a single mold.
This drive, which comes across as unpretentious, clear and without frills, therefore also moves body and mind; finger snapping and foot tapping are guaranteed when the quartet gets going. The finely balanced harmonies then accompany the head through the boulevards on the banks of the Elbe, the hustle and bustle of the Sunday fish market, the large Reeperbahn and the small boats on the Alster. A declaration of love as only a sharp, precise composer with an unblinking eye can make.
Text: Lars Fleischmann
Surya Botofasina, Nate Mercereau and Carlos Niño invite you to a journey into other spheres.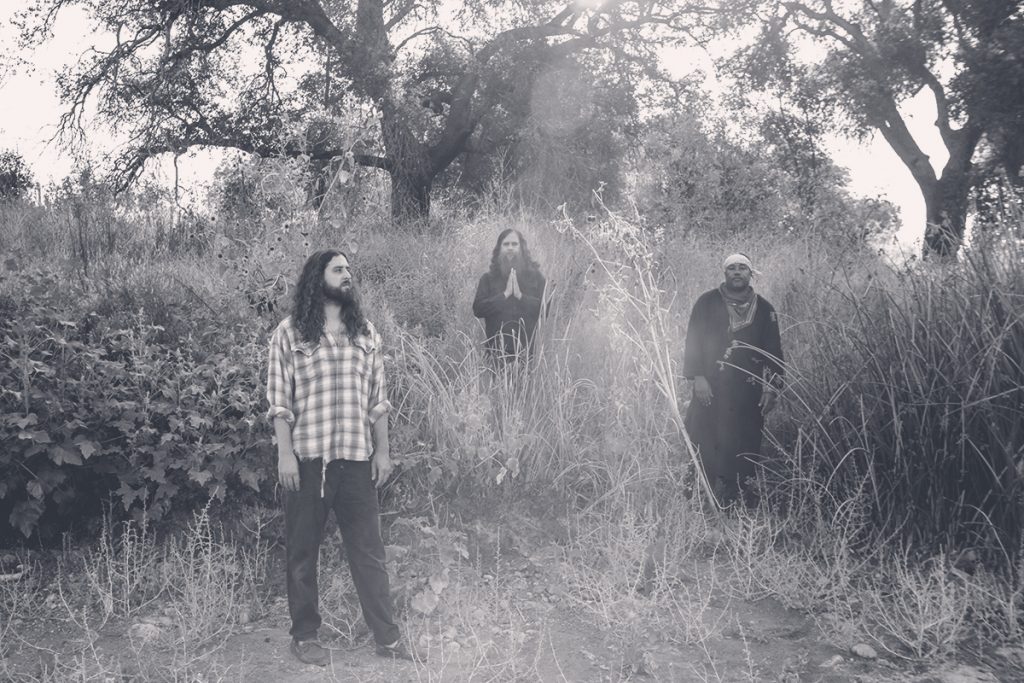 Find a balance between the sound and your ego – this is how Surya Botofasina describes his rule for improvisation. As tangible as this advice is, the California-born jazz pianist and synthesizer player usually speaks in flowery terms. When he talks about music, it is often about the idea of universal love, OneLove, which is expressed and spread in life and in music. It is also about sounds that are just waiting to be discovered in the cosmos. And it's about pianos whose destiny is to be played at some point. The earthly and supernatural course, the physics of sound production and the metaphysics of a "hidden" actual melody, exotericism and esotericism – always the son of the Afro-Cuban harpist Radha Renee Reyes-Botofasina finds himself between the extremes.
Don't think … play!
You can't really hear that in his music, you have to realize pretty quickly. Especially on his latest album "Everyone's Children" everything seems to be in flux; one hears little of conflicting approaches or philosophies, but rather his origins and the contexts in which Surya Botofasina grew up. In 1977, he was born at the Sai Anantam Ashram in Northern California. His mother was – one would say today – spiritually inclined. In the early 1980s, the family moved to Agoura Hills to the ashram that Alice Coltrane had just formed and built. There, first Radha Renee Reyes-Botofasina became a disciple of Coltrane, who in the meantime had risen to medium and guru, and who from then on was only called Swamini Turiyasangitananda, and some time later also her son Surya. However, one cannot really speak of teacher-disciple relationship, because Swamini Turiyasangitananda does not teach, instead she inoculates a feeling: "While I was rehearsing, she just dropped the chords. A major, G minor … She told me not to think, but to play." Not the only lesson that resonates to this day. Likewise, people regularly sang bhajans, Vedic verses in chant form. Of course, one was in an ashram.
The contact with these mostly simple, spiritual and transcendent songs can be heard sometimes even now. "Everyone's Children" has been released these days by Spiritmuse: There are eight tracks on the double LP. The shortest ones last a little more than four minutes, the longest track "Surya Meditation" lasts almost 30 minutes and exhausts the technical possibilities of the vinyl production.

As delicate as possible
The music, on the other hand, is more restrained. Instead of bombast, meditative journeys to the center of the earth and to one's own self await: Botofasina mostly plays naive, spontaneous melodies, intuitive tone sequences and arpeggios. Underneath lies a carpet of organic organ sounds – sailing weightlessly between Vangelis and Laraaji. Carlos Niño appears here as co-producer and constant companion. The Californian with Hispanic roots made his name as a radio DJ in the 1990s, then later began studying percussion instruments. Niño is currently considered one of the most sought-after percussionists on the American and international jazz scene and is a welcome guest on European (festival) stages, where he has been omnipresent in recent years, and quite rightly so. His art is to play as little percussion as possible. Delicately stroked, careful chimes then meet slow-flowing rainmakers; echoed bells meet shakers – especially on "Everyone's Children" it's never really about a beat, but about sonic underpinnings for the bell-like piano runs.
Enriching sounds
More classical jazz sounds can be found as well: Especially in the piece "Beloved California Temple", which seems very modern with its strong use of reverb, but still follows old ideas of Pharoah Sanders. In addition to Pablo Calogero on saxophone, Nate Mercereau will also shine here – the third in the group at the concert in King George on November 17, 2022.
Mercereau is a truly gifted guitarist and songwriter who, in addition to his own projects, performs primarily as a sideman: his credits now range from American pop superstars Lizzo and The Weeknd to jazz starlet John Baptiste.
With them, but also with Surya Botofasina, he performs regularly. For "Everyone's Children" he devoted himself to the spiritual journey and plays only a few necessary, enriching sounds, noises. On this album, everyone has committed themselves to balance and put their egos aside. Just as the bandleader exemplifies.
Text: Lars Fleischmann
The saxophonist Muriel Grossmann starts late – but right! We recap her musical career – and what her music has in common with that of John Coltrane.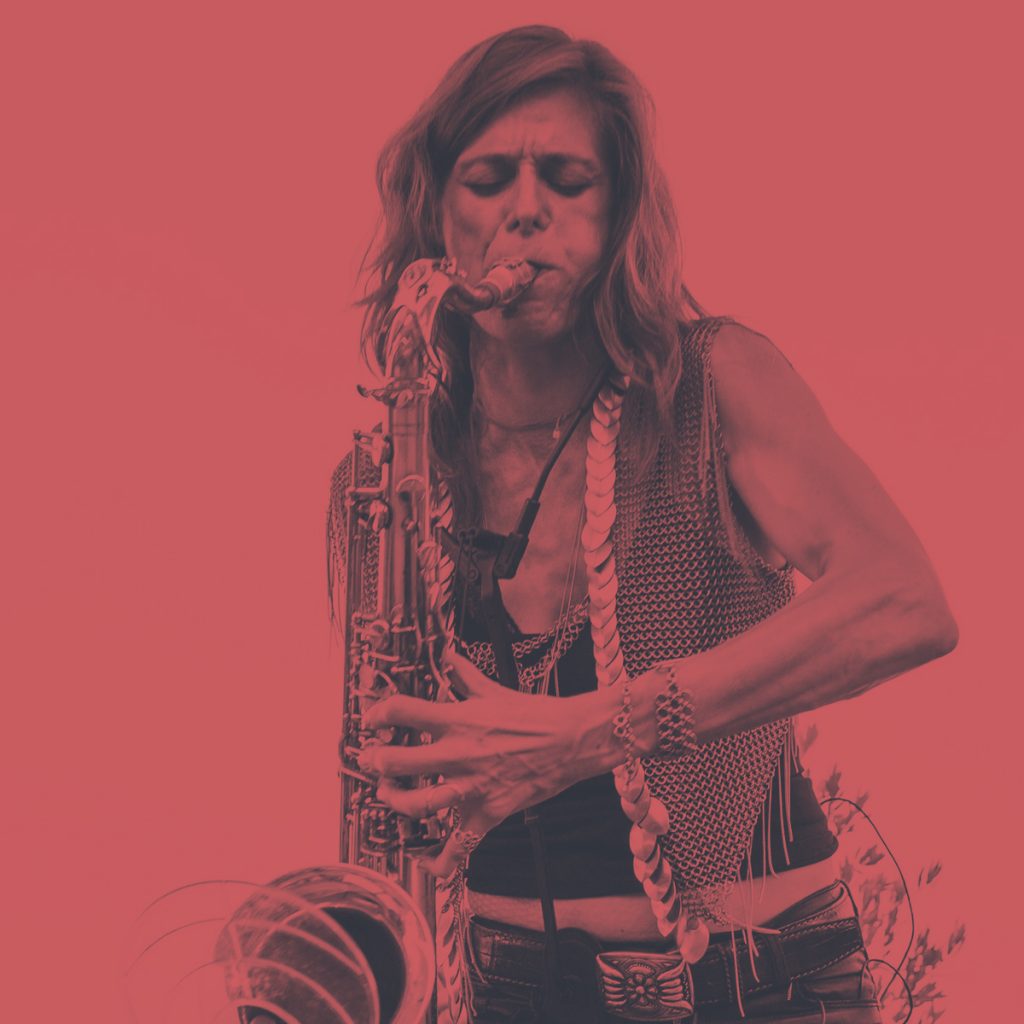 Twenty-five years ago, no one would have guessed that Muriel Grossmann (who was born in Paris in 1971 and will play two sets at King George on Nov. 11, 2022) is one of the most important jazz saxophonists today. Grossmann's career would actually have looked different if it were still up to young Muriel today. After moving to Vienna with her family in 1976, attending various schools and taking her Matura, she originally wanted to become a veterinarian.

Study overboard
Although she had already spent several years with the flute at that point, it didn't really spark. It was only when she switched to the saxophone at the age of 21 that her plans changed: she threw her bourgeois studies overboard and devoted herself to music. Years of commuting followed: between rhythm'n'blues, funk and jazz bands. No sooner than 2002, when she became based in Barcelona, a serious jazz career crystallized. On the advice of the pianist and composer Joachim Kühn, with whom she had already played frequently, she moved to the Balearic island of Ibiza in 2004. There she met Niko Weaver, guitarist for Prince for years, joined his band, at the same time still playing in hotel bars. In addition, she built up her own group. There was more than just one year in which Grossmann played 180 concerts. Nevertheless she found the time from 2007 even to build up her own label ("Dreamlandrecords"), to record and produce her own LPs. Finally, at the age of 36, the breakthrough followed.
Starting comparatively late, as Muriel Grossmann did, is not a disadvantage, especially in jazz; John Coltrane also developed leisurely into an ace and was only able to make bigger waves as part of the Miles Davis Quintet. But that is not the only parallel between the Methodist son from North Carolina and the Austrian teacher's daughter. Anyone who listens to Grossmann's compositions will immediately notice that they are clearly inspired by Coltrane's "Impulse!" phase. It is the period from 1961 on, when the African-American tenor saxophonist had already achieved world fame, but above all developed artistically and stylistically, as a result of which he found freer forms. Especially his investigations into the African origins of jazz and the spiritual qualities of the hotly and intimately, exhaustively loved music, find a delicate echo in Grossmann's music 60 years later.
Then one rediscovers Coltrane's lightness – an often underrated class – in the Austrian's sultry compositions and vigorous playing. At the same time, she shows inspiration from works by composer Alice Coltrane, John's second wife, and pianist McCoy Tyner. These influences can be explored, for example, on their Jazzman compilation "Elevation". Especially with "Peace For All", "Rising" or "Chant" you can hear inspiring sounds, which by the way do not exhaust themselves in epigonism, but weave in current references.
Again and again, rich soul, warm jazz virtuosity and the dignified view into the past penetrate to the surface, are given room to breathe there. A sound that melts into a dream, making the transitions smooth and fertile at the same time. Those who fear arbitrariness must be reassured: very charmingly, with a fine pen, Grossmann always leaves room where condensation would be excessive. The phrasings sound loose and concentrated at the same time.
The full range then shows itself again in a piece like "Quiet Earth" from the LP of the same name, which with its oil painting and impasto paint application almost seems like a construction manual for the title track.
There is the rich red and the warm orange that spread out when Grossmann and her fellow musicians (among them the long-term collaborators Gina Schwarz on bass and Radomir Milojkovic on guitar) definitely go into a clinch with "Olé" and "Africa/Brass"; the dry blue that presents itself here as a fusion influence or also the white ground that celebrates itself in Uros Stamenkovic's playing.
Text: Lars Fleischmann
On the occasion of the concert of the Tribute to Cole Porter Band with Klara Schwabe, Till Marschewski, Marcus Demel, Dominik Meyer and Sarah Mysegaes: The story of a not always happy life full of immortal songs.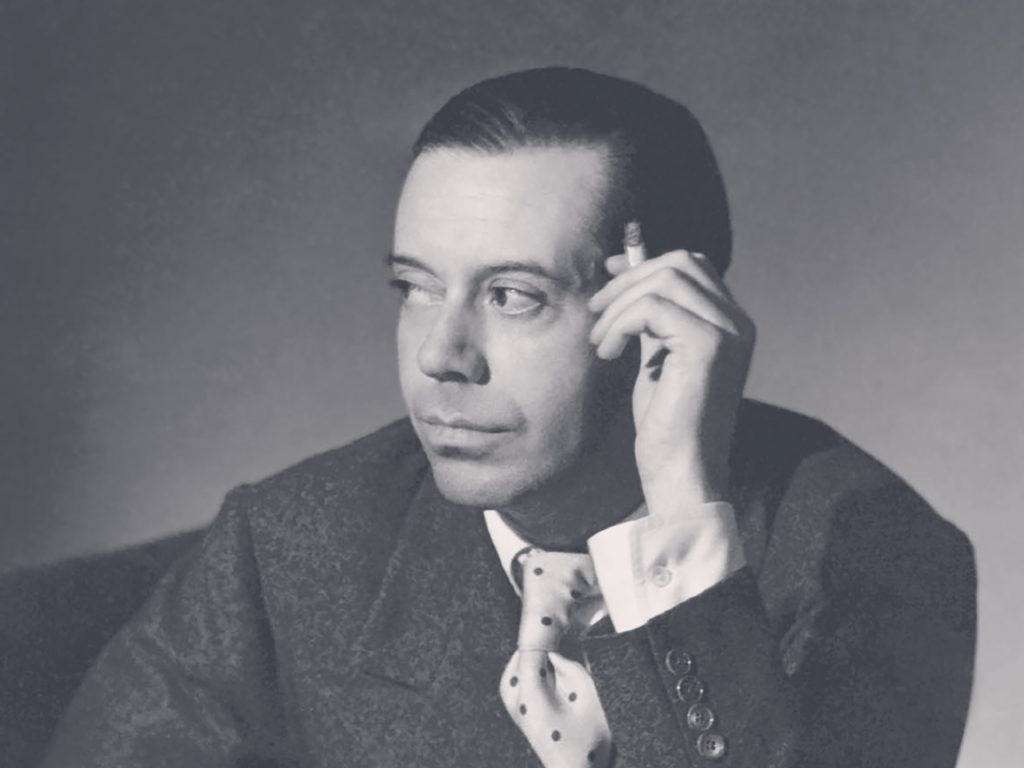 When Klara Schwabe, Till Marschewski, Marcus Demel, Dominik Meyer and Sarah Mysegaes pay tribute to American songwriter Cole Porter on Wednesday, September 28 , you can look forward to wonderful, upbeat pieces from the classic American Songbook. Porter takes a prominent role because his personal resume and professional career diverge widely.
Porter was born in 1891 in Peru, Indiana, USA, into wealthy circumstances. There he learned to play the violin at the age of six, and the piano from the age of eight. As early as 1900, just in time for the turn of the century and his ninth birthday, he worked on his first own pieces.
Europe as a new home
At 14, it's off to an academy in Massachusetts, at 18 to Yale University in New Haven, Connecticut, again four years later to Harvard. According to his family's will, he was to become a lawyer, but he himself preferred music, dropped out of law school and soon studied composition. However, his studies were abruptly interrupted by the First World War: a momentous decision took him to the French front. But unlike his peers, for whom wounding or even death awaited, for him it was Paris and its cultural life that changed him permanently. He remained in Europe after the end of the war, tossing and turning his evenings and nights, and met his future wife, Linda Thomas.
Crutches as constant companions
After a tidy inheritance, he was well provided for anyway. This gave him enough time to get one, two, three, four feet in the door, first in Europe and then again in the USA. From then on he wrote for groups, big bands, theater, musicals. The friendship with Irving Berlin was the door opener, if it ever took longer. But the name Porter had long had its own luster. Glory was not only to await in the performance arts; film, which had just acquired soundtracks, became another playing field.
For Hollywood, Porter composed, among other things, the immortal classic "Anything Goes."
A year after the success of "Anything Goes," Porter's life would change forever – not for the better. After a fulminant riding accident his legs are badly injured; the doctors want to amputate, Porter refuses the measure: he did not want to give up playing the piano. The conservative treatment method did not cost him his life, but his strength was never to return – despite several operations. Crutches and a wheelchair became constant companions.
A musical as a huge success
He still had plenty in his quiver: after the horrors of World War II, American society is intent on hedonism and drifting away. The Broadway musical "Kiss Me, Kate" is taking the country by storm. Music and lyrics by Cole Porter, of course.
Five years later, the next stroke of fate: his mother died in 1952; less than 20 months later, his wife Linda also died. The two women had been the great trusted figures of his life, although at the same time he made comparably little secret of his homosexuality. After that, Porter was a broken man.
Artistic footprints like craters
The situation around his legs changed abruptly, the amputation could no longer be prevented. After years of agony, he died in Santa Monica in 1964. His legacy, his musical one, nevertheless cannot be erased from America's history. His footprints deep craters full of songs, hits, popular songs. "Night and Day" and "Cheek to Cheek" are two of the most famous songs of the 20th century. Standard repertoire for all crooners and entertainers; for Juilliard School aspirants as well as Frank Sinatra and Dean Martin.
Text: Lars Fleischmann