»Rhythm is unlimited«
In a city full of terrific pianists, Felix Hauptmann, a native of the Saarland, has been able to carve out a prominent role for himself. A conversation about his band Percussion.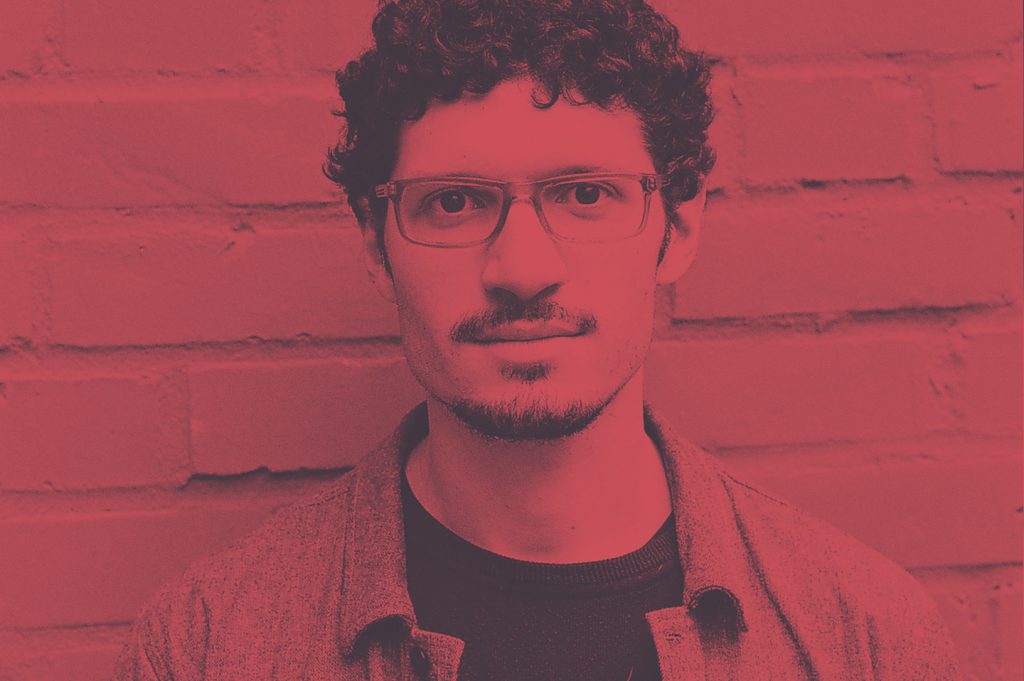 The winner of the Horst and Gretl Will Scholarship for Improvised Music of the City of Cologne 2022 is a highly active part of the local scene – as composer, musician, lecturer and organizer. The jury's statement reads: »As a pianist, he is a clairaudient sideman; as a soloist and composer, he works emphatically and creatively to find and invent his own paths. His compositional handwriting is marked by an astonishing familiarity with compositional styles of contemporary serious music, […]« This versatility has characterized Hauptmann for several years – he came to Cologne to study at the Hochschule für Musik und Tanz back in 2012 – and is reflected in his own music, which does not merely function according to dictates or maxims, but is in a constant process of change.
Last December he played with his band Percussion – with Roger Kintopf on double bass and Leif Berger on drums – at the King Georg.
Your professional career began very early. You made your first mark with the HNK Trio, when you were far from being of age. How did that come about?
This connection came about through my (jazz) piano teacher from Saarland at the time, Christoph (»Sunny«, author's note) Mudrich, who was very well connected. He gave a lot of workshops and taught a lot, so he knew a lot of (hobby) musicians. When he realized that this could go in a certain, more professional direction with me, he looked around in Saarland for people with whom I could form a band. He then found Conrad (Noll) and Fabian (Künzer). When we realized that we didn't only want to play standards, but also write something ourselves, the band started to work. That's when I was 16 when it got more serious.
In 2011 you won the studio award of the Deutschlandfunk. Does that make you feel like a prodigy?
No, I never felt like a child prodigy. It was much too weird for that. The competition was in Dortmund and that was the first competition I played. I hate auditions and competitions – at least today. But at that time we were there because there was no other applicant from the Saarland. It was »either you go or nobody goes«. When we arrived there, without an audition or anything like that, and heard the level at which they were playing, it was clear to us: there's nothing to be gained there. Some of the other bands were already older, some were already studying. We were very happy when we actually won.
But that didn't make me feel outstanding now. I was always very supported, which is super nice. Nevertheless, I never felt like a prodigy.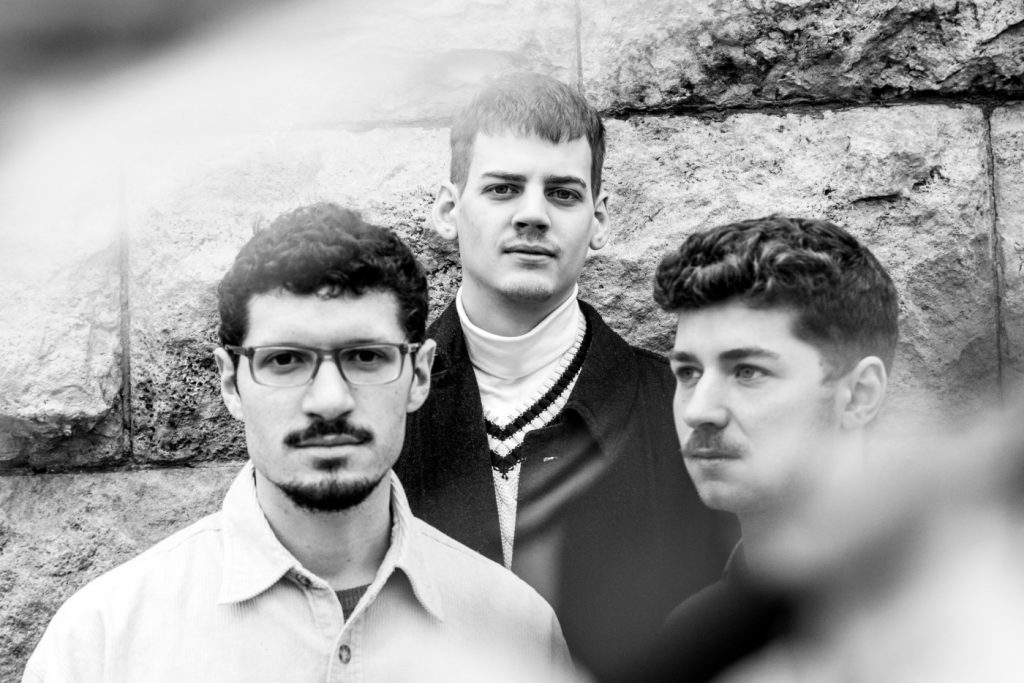 Your instrument, if we take it as a pianoforte, it's probably the most widespread or well-known instrument in the world …
… in the western world …
… exactly, the western world its the 1830s. But that's when it influenced music the most with the guitar. That's why it's the best studied, it was all done on it, I would argue. Is this inherent heritage fundamental to your work as a pianist?
For me it means a certain freedom, that everything has already been played, every connection and every chord has already been played. I don't know that much music, compared to other people, but I have a certain certainty that really everything has been played before. It doesn't have to have seen the light of day in a big way or to have arrived here, in Germany – for me, this doesn't mean that I have to create something "new". That's not what it's about for me. If I don't have to reinvent the wheel anyway, then I can concentrate on what I want to play and explore.
It's different, for example, when an instrument is played on stage that you don't know here: there you are first occupied with the sound and perhaps not so much with what is being played.
Nevertheless, you try to expand the vocabulary of keyboard instruments. You also devote yourself to analog synthesis. That's what it says in the justification for the Cologne Horst and Gretl Will scholarship…
Well, I am partially dedicated to analog synthesis. I find it a bit amusing that this is the first thing mentioned there. There are colleagues who have already devoted much more time to it. For me, I wouldn't say that I »deal« with it.
I use the synthesizer and just last week I did a synthesizer session with my band Percussion, but that's about it.
Therefore, there is an album of mine, »bloom (night)«, which I recorded at home with synthesizers. But that's also only on Bandcamp and never released in a big way.
I wonder if you are in the process of resolving (for yourself) certain dead ends in jazz and improvised music played on the piano.
These dead ends are not on the instrument, but if on me.
And yet, with your band Percussion, you clearly dedicate yourself to rhythm, which is the new field of research in music, after harmonics has been taken to extremes in recent years and seems to have been formulated.
Yes. That's the basic idea, of course. The name Percussion is also on the nose. It came out of pieces that I had done once and then just called »Percussion 1« etc.. After I put out »Talk«, it was a nice moment. I was very satisfied and yet I could say that I don't like to play this music anymore for the time being.
What gave rise to this feeling?
When you study piano in Cologne, you really have to have checked out everything. The level is extremely high. And especially when it comes to harmonics, there is a subtle pressure that you feel during your studies. But then I wanted to do something else at some point. And the fastest and most interesting alternative to that was rhythm. I'm a fan anyway: if it doesn't groove, then it's garbage anyway …
And after a conversation with Leif (Berger, drummer with Percussion) on the train, where we talked about Cologne and the level in the city, it was clear: harmony then ultimately remains a limited field in the twelve-tone system. And rhythm is unlimited. Leif said that he found it strange how little focus there was on it. That was the trigger to go deeper with rhythm.
What is the idea with percussion?
Basically, the way we play is based on the pieces alone. We played 11 or 12 pieces the Thursday we played at King George. You might not think so, but we primarily play pieces, even if they sound free. We have an extremely large amount of material. There are improvised passages, but the majority is composed.
That's actually surprising. Because the three of you seem very free in the way you play….
Because we learned it by heart. That's a big point. Learning the material took forever because it's so extensive. This is by far the band I've rehearsed the most with. When we play a gig – aside from touring now – we have to meet again before every show.
That's the core of this project for me: the music is obviously very complicated, but the complexity is not an end in itself, it's just a vehicle for a working band. I wanted to have a reason to rehearse a lot.
I always think: the music is so weird and difficult that you feel like you're in your first garage band, trying to cover pop songs even though you didn't know how to turn on the keyboard. And then you create that on top of it. And that's the vibe that percussion is for me.
But that also means putting a lot into it …
Yes, exactly. Sometimes there are such snooty things. You say a composition is »crap« when you don't feel like playing a piece after a rehearsal. I think that with the privileges we enjoy here, there has to be something more behind it. I can no longer approach making music along the lines of, »I can play anything anyway, and I'll just leave something I don't like.« Percussion is the opposite: the compositions have to be worked out.
I'm no longer into this »you come somewhere and then you play something away«. I come from there, but it doesn't make sense to me or the band anymore. I felt less and less comfortable with living in a country like Germany and everything is easy for me, I don't have any existential worries, and then to sit down and gamble. That's not sustainable, where is that going.
That's very anti-genialistic and anti-romantic.
Yeah, that's a good thing. I'm really glad that the band members in Percussion, but also the musicians in the other constellations in which I play and work, see it the same way. There's a lot of rehearsing and talking, reflecting and doubting.
You are a lecturer in Wuppertal at the Bergische Hochschule … What do you teach your students?
I can't »teach« the students much anyway. Even though my teaching assignment is called »jazz piano«, I teach in the teaching program. So I don't teach aspiring professional musicians, but those who want to teach in schools themselves later. In the fewest cases, it's about playing jazz piano. It's more about concrete things: How can I arrange a song? How do I accompany students when they want to try something different from the curriculum? For me, it's about conveying a basic flexibility. I see myself more as someone who provides assistance.
Do you take anything with you for your own music and compositions?
Not so far. That's because I've been working on my music for a very long time and it's far away from what the students themselves are interested in now. But I still benefit from the fact that I have already thought so much about music and my music – whatever that means in detail. What already happens: I hear songs that I didn't know but think are cool. I take that with me. And I see and hear what the even younger people are interested in, what problems they face in the subject and in general … these are future teachers and I get an insight into how the course is designed and what will be taught soon. I try to take that with me …
Interview: Lars Fleischmann.